Designed
to Fit the Neighbourhood
We believe that good architecture is critical to the successful evolution of our cities. Our buildings are inspired by their existing context; we seek to meld with the neighbourhood, to become an integral part of it. Craft is a fine example of our commitment to building in neighbourhoods where we can improve the existing built environment.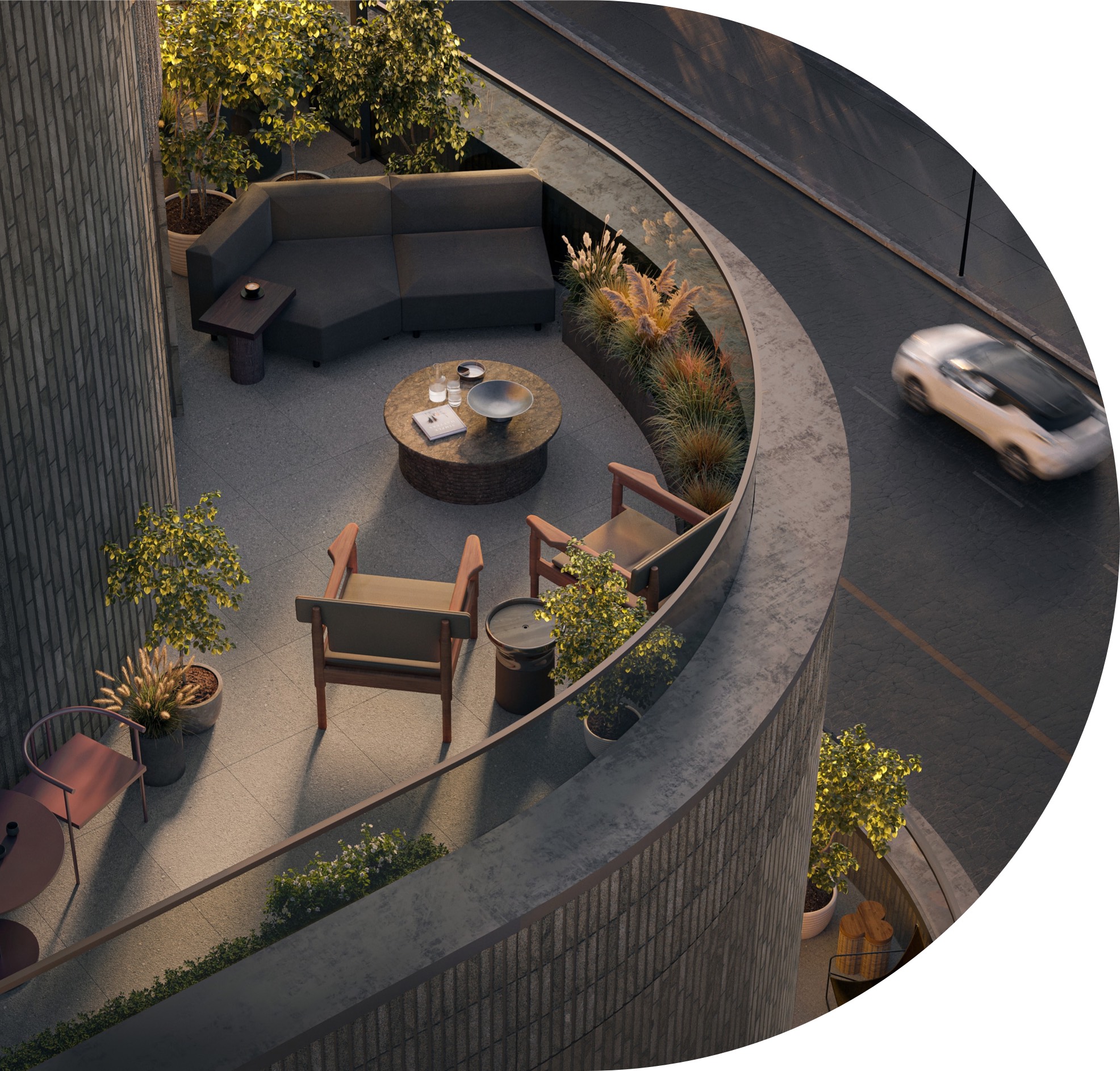 Heather Rolleston of BDP Quadrangle
"Craft expresses a design language dedicated to aesthetic simplicity. Its unwavering attention to detail cultivates an interior and exterior presence that is the quintessence of luxury."
A sense of natural refinement is expressed through exquisite textures, an ordered composition of space and a nuanced palette.
Download Features & Finishes
CRAFT HIGHLIGHTS
Designed to celebrate the vitality and heritage of Toronto's hippest neighbourhood, Craft is seamlessly woven into the urban fabric of the community, tying together fine craftsmanship and exquisite details with the unique urban vibe of The Junction.
Energy Recovery Ventilator (ERV)
HVAC system for each suite with a programmable thermostat.
Electric Vehicle Charging
Craft will feature EV charging in all underground parking spots, ensuring the building is ready for the future wave of electronic vehicles.
Green Roof
A green roof provides benefits at economic, ecological and societal levels. As a rainwater buffer, it purifies the air, reduces the ambient temperature, regulates the indoor temperature, saving energy and encouraging biodiversity in the city. Green roofs are part of climate-proof construction.
Low-E Windows
Low-E glass, short for Low-Emissivity or Low-Emittance, contains a microscopic coating that makes a window more thermally efficient.
Smart Home Technology
Including smart door lock, programmable thermostat and app integration with building security and property management system.
Smart Building System
With automated access control, smart parcel lockers, and remote elevator control integrated into smart home system.
Car Stacker
The automated car stacking system increases the number of overall spots provided in the building.
Lobby lounge area
Lobby
Party Room with kitchen
Indoor lounge with firepit
Co-working space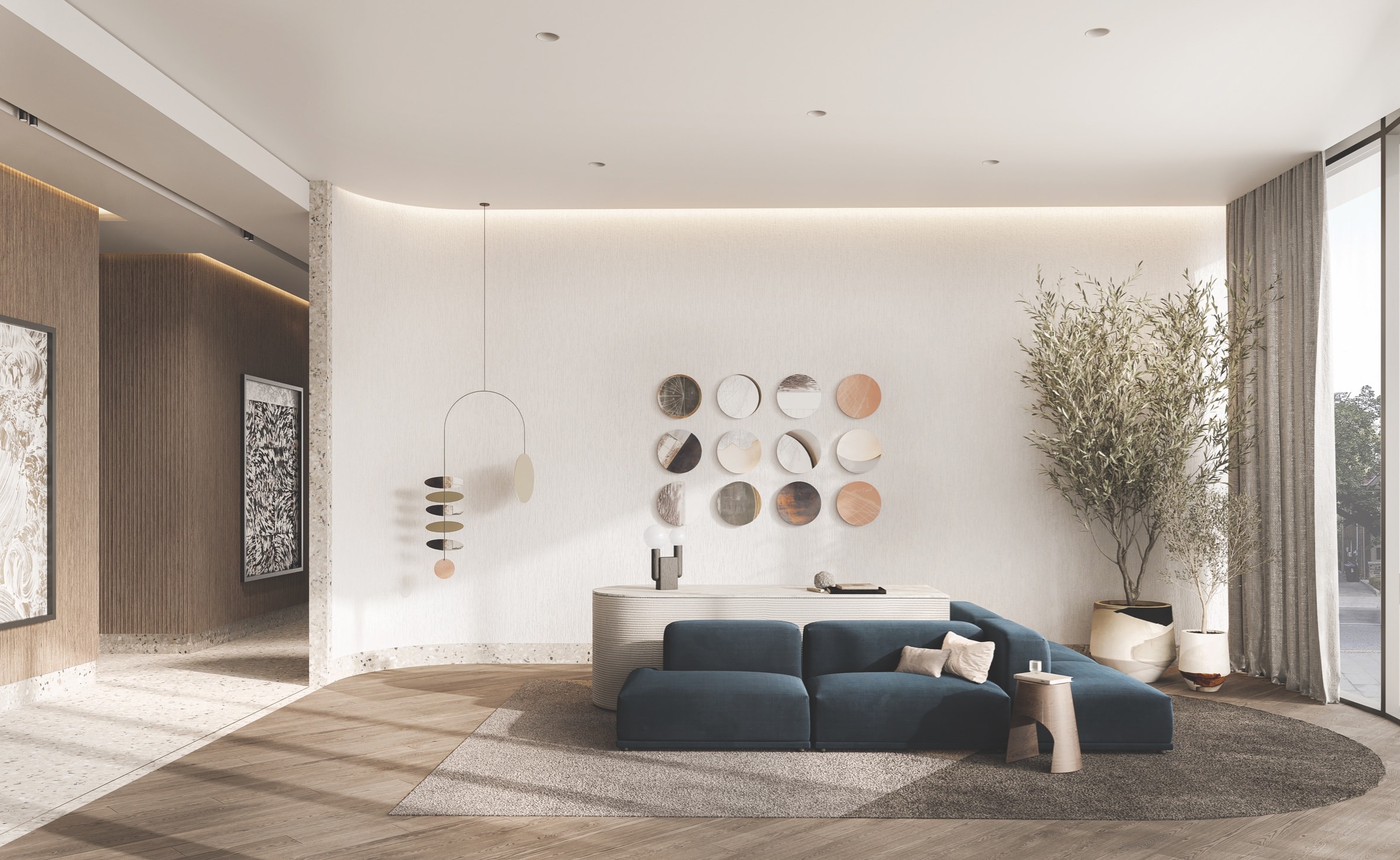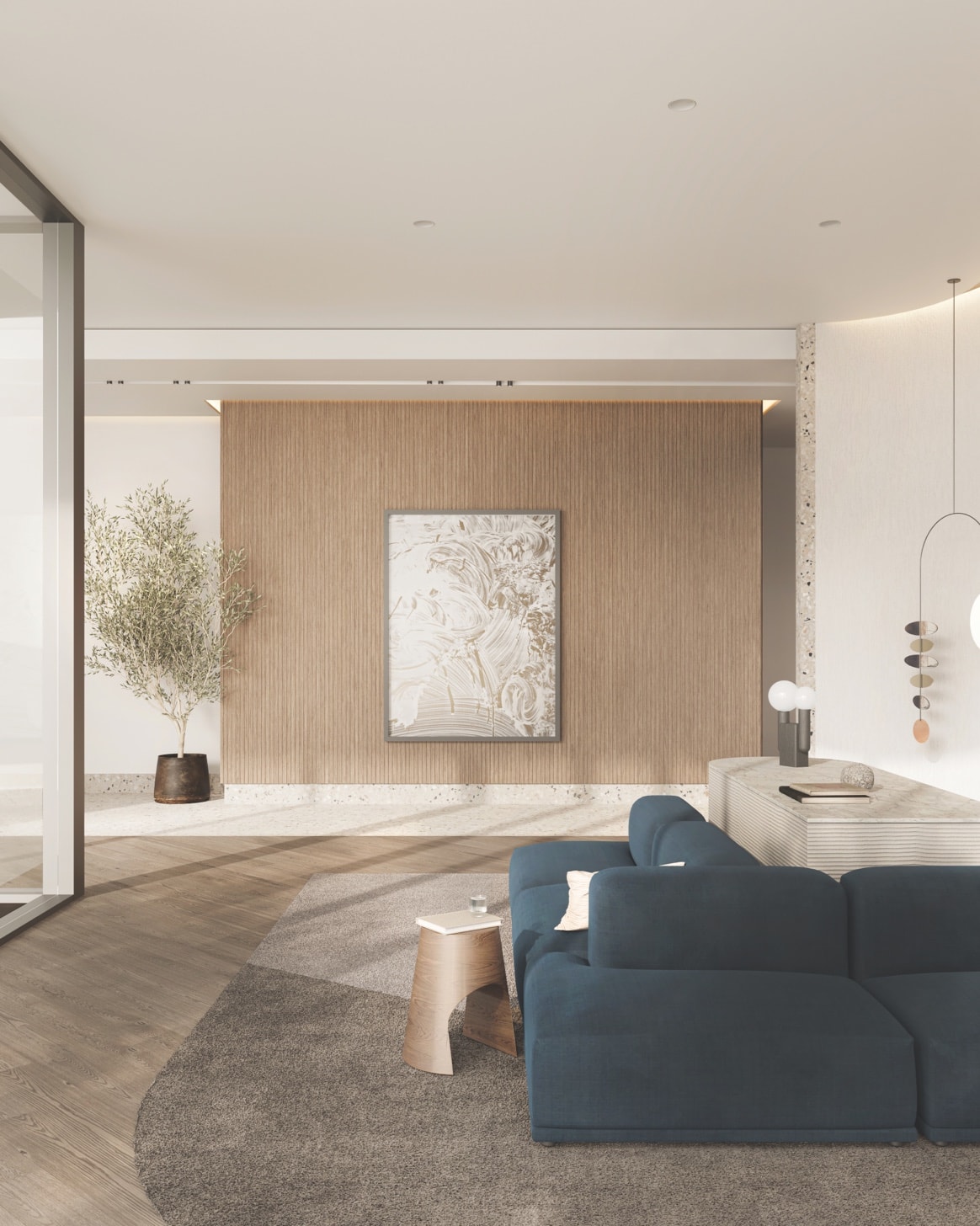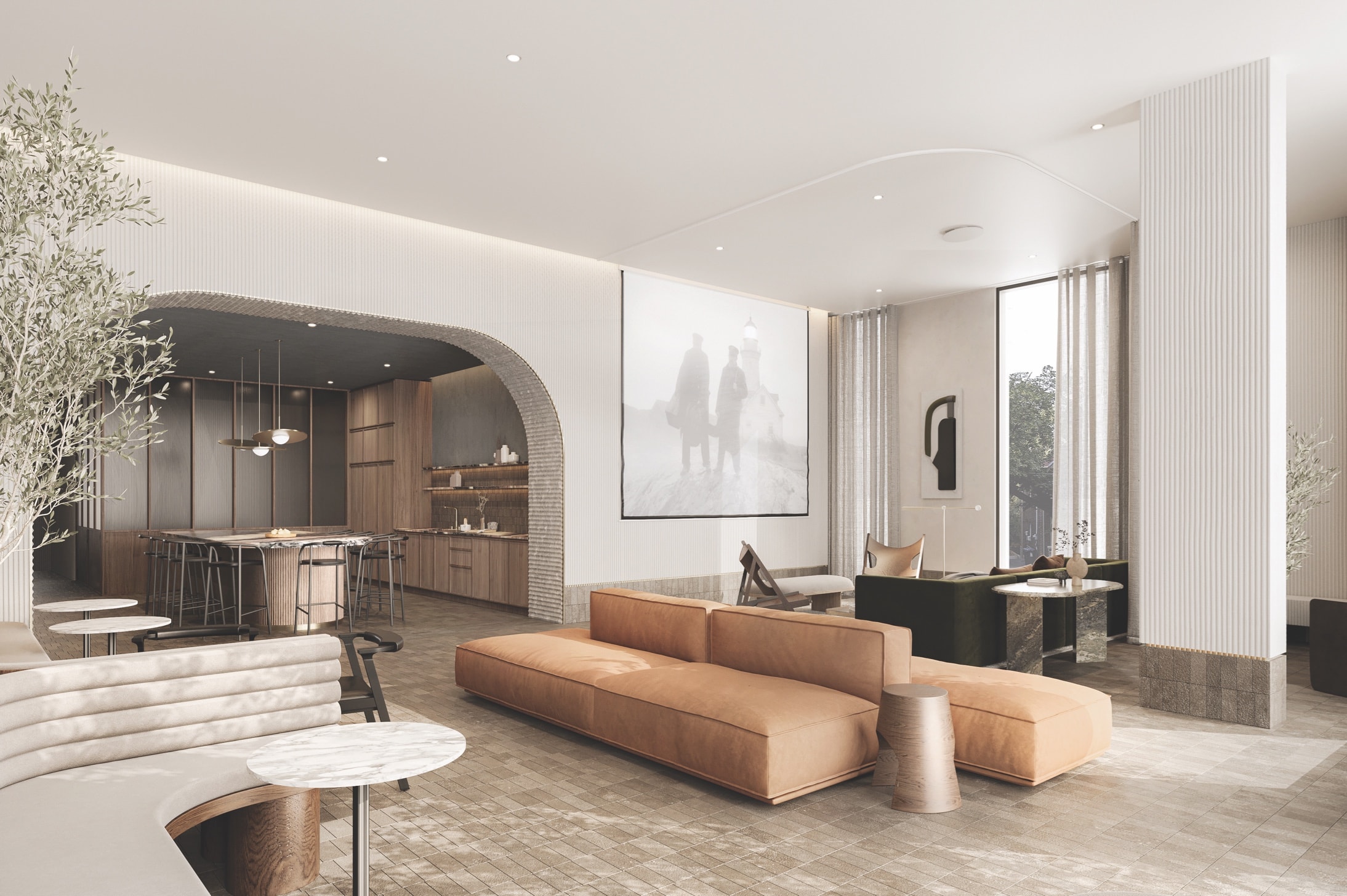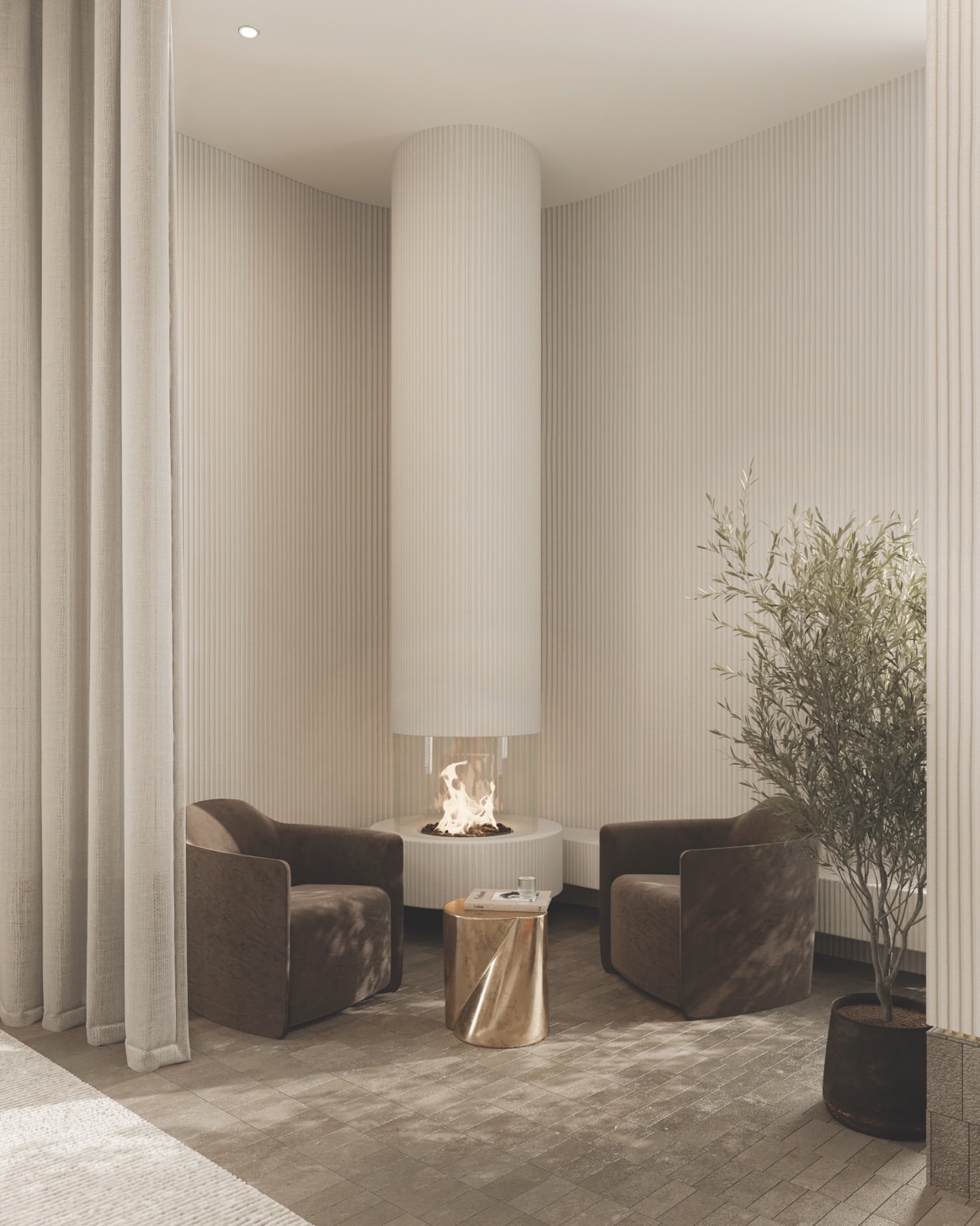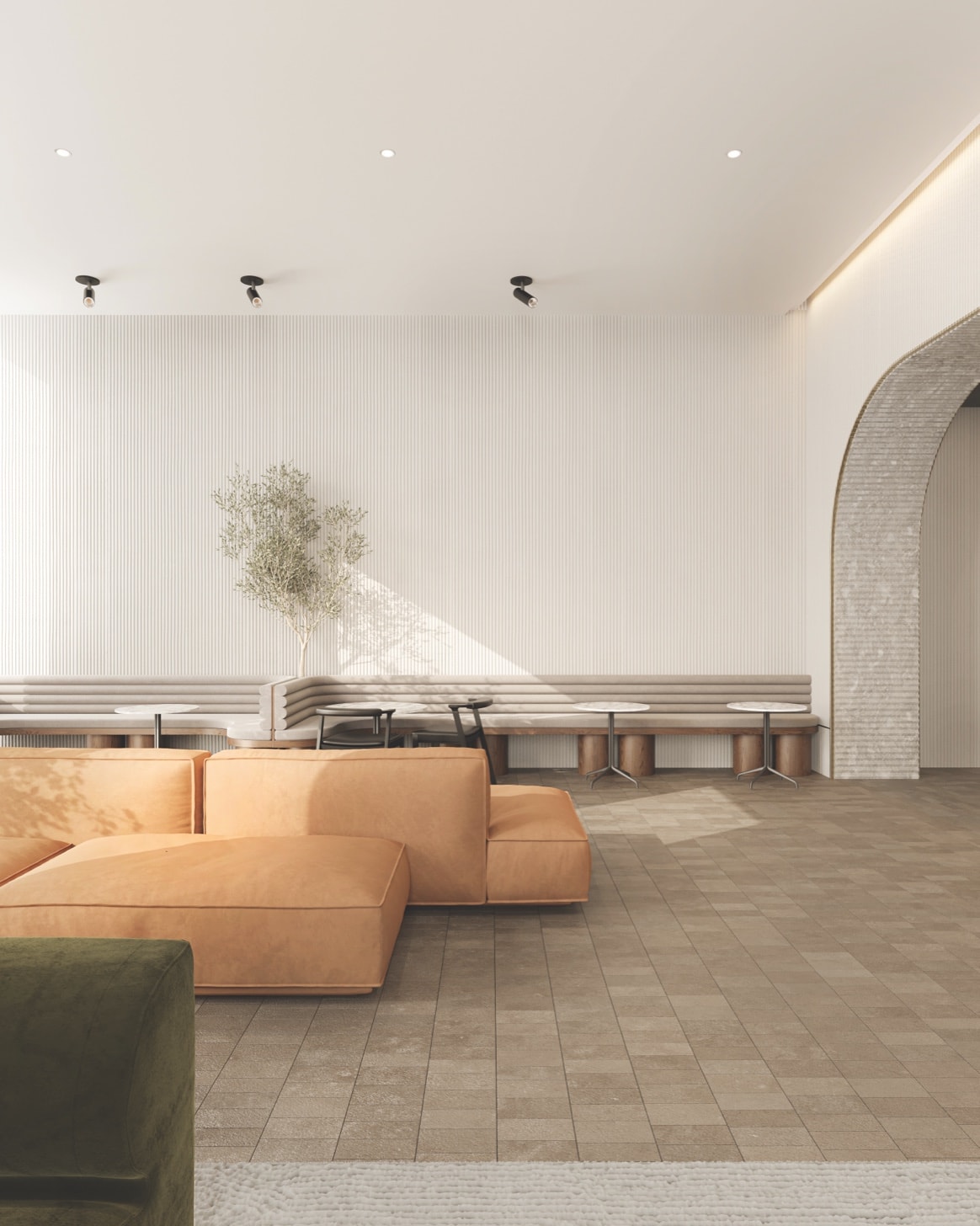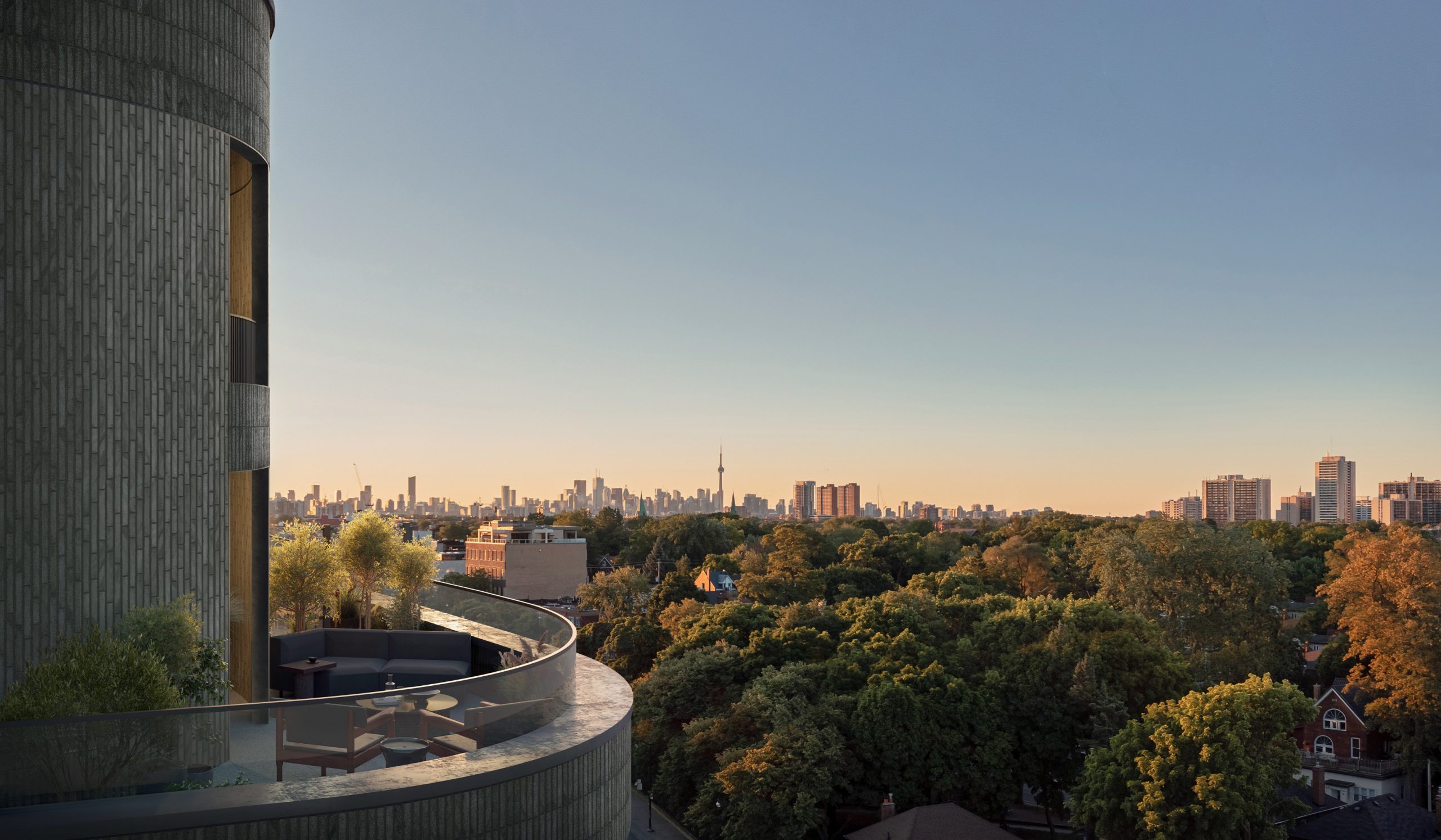 Craft is a residence designed to reflect the balance between inspired architectural design and its connection to a beloved, eclectic community.